A Quick and Dirty Reference Guide to QR Codes
By Tad Miller | Sep 29, 2010
More Articles by Tad
I'm suddenly seeing strange looking barcode like thing-ies every where I go.  Being the curious Android phone geek that I am I scan them with my phone's barcode reader to see what I can see and the results of those scans/searches is usually met with the response of "that's kind of cool!"
Those "thing-ies" are Quick Response Codes or QR Codes and the potential clever uses for them for businesses seems almost unlimited.  A QR Code is a matrix code (or two-dimensional bar code).  The code consists of black modules arranged in a square pattern on white background. The information encoded can be text, URL or other data.
As I investigated the possibilities of QR codes I came to realize that I am far from being the first person to write about them and I am barely knowledgeable about their potential uses, but there are many others that are.  So I decided to compile and highlight all the great data I found about them in one place for the world to see.
Making QR Codes is easy – but you need more
There many online sources to make QR Codes and it's literally just a matter of putting a URL or typing the message you want shown after a scan of your code.  That's it.  But you shouldn't stop with just making the QR code and putting it out for the world to scan.  QR codes are "search" based and the beauty of search is that you can track the results of what those searches produced.  To do this you need analytics data to accompany your QR code to get the data.  Wayne Sutton aka Social-Wayne wrote a great blog post about the importance of getting a QR Code package with analytics tacking.  Wayne's top 8 list of QR Code Generators with analytics is a valuable resource:
The uses for QR Codes are Obvious – But They are So New We are Just Scratching the Surface of their Uses
Dan Smigrod has compiled a list of 101 Uses for Quick Response Codes that is filled with so many "why didn't I think of that head-slapper" uses for QR Codes.  Some of the more clever ones being:
QR Codes for a Head of Lettuce – that tells you where and when it was grown
Product packaging instructions that open how to assemble or use videos
Real Estate For Sale Signs – opens a video or photo tour of the house
Nutritional data for food on a menu or product packaging
Cracker Jack – free digital prizes.  Instead of the cheesey plastic ones
Direct mail pieces that launch a video, website or sweepstakes entry.
Advertise and auto install mobile phone apps
Business Cards – that allow you to automatically import contact data into your phone
Twitter, LinkedIn or Facebook follow pages.
Call Us – scan the QR Code to call us and order this product now
Mashable is a fountain of information about the latest in QR Code usage.  They recently wrote about a company called SCVNGR that designs scavenger hunt like treks using QR Codes that mixes gaming with check-in like features similar to 4 Square.  The Smithsonian used SCVNGR to design a trek that took participants to all of its museums as part of the game.
Mashable also highlighted the power of QR codes for assembly instructions with "Can QR Codes Make Assembling Ikea Furniture Easier?".  I'm an Ikea Fan Boy, but I like everyone have had my share of frustration with their assembly instructions.  Imagine scanning the QR code on the box and opening this video:
The reality of QR Codes is that they bring the brick and mortar physical world closer to the interactive world of online media in new and original ways.  People's curiousity with them is part of their appeal.  Bar code search is exploding right now, highlights from a report on mobile barcode scanning from Scanlife this week include:
Mobile Barcode Searches up 700% since January 2010
Their were more mobile search bar code searches in July 2010 than all 12 months of 2009 combined
The explosive growth of smartphones if driving exponential adoption of mobile barcode scanning
Like what you have read?  Then follow me on Twitter: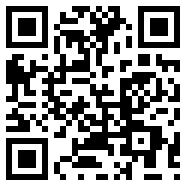 Share this article