Duplicate Content, Canonical URLs, and The Bachelor
By Kaitlyn Smeland Dhanaliwala | Mar 6, 2009
More Articles by Kaitlyn
I don't know about you guys, but I'm not a big reality TV fan.  However, you would've had to be living under a rock to have missed the conclusion of this season's The Bachelor- it was the buzz of otherwise reputable news sources everywhere.
But here's the summary just in case you missed it…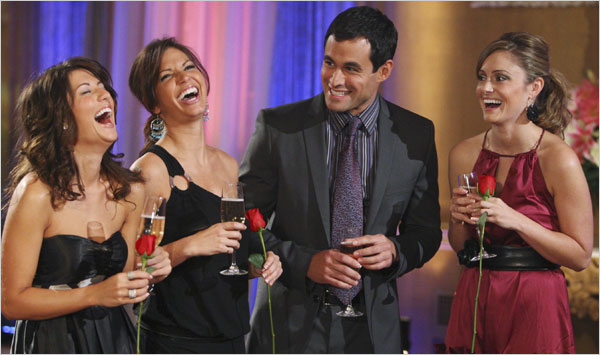 Jason truly, wholeheartedly, genuinely fell in love with both of the two finalists.  He proposed to Melissa.  But then a couple weeks later, in a follow-up episode that coincided perfectly with the final show's airing, he realized he had made a mistake.  In a televised display of awkwardness, Jason publicly broke up with Melissa and instead begged runner-up Molly to give him a chance.
Well, sometimes we all make mistakes.  In a temporary lapse of judgment, we sometimes choose Melissa over Molly.  Or we link to the wrong page of our site.  We allow inconsistent URL formats when linking internally.  Other people link to us using inconsistent URL formats.  Duplicate content happens.
For example, take a look at this URL.  Let's say this is your homepage.
www.examplepage.com
But then you notice a lot of outside sources linking to a slightly altered URL:
www.examplepage.com/index.html
It represents the same page.  Just like Melissa and Molly, they both kinda look the same.  But which one do you want to collect all the inbound links?  And which one do you want the search engine bots to index as your homepage?  Just like poor Jason, you have to choose one.  You have to hold one last rose ceremony to let the world know your choice.  (Just don't screw it up this time).
Well, the three major search engines have now, in a matter of speaking, put that rose in the hands of site owners and SEOs everywhere.  As of February's SMX West conference, the search engines have begun looking at a new element which can help you designate your preferred URL in cases of duplicate content: the canonical URL element.
In the same way you use 301 redirects to apply links from one page to another, the canonical URL element will tell search engine bots which page to consider the true indexable content.  Using the example URLs above, you would place the following code on the page www.examplepage.com/index.html in order to designate www.examplepage.com as your preferred URL:
<link rel="canonical" href="http://www.example.com"/>
(This would be placed in the header section of the page's source code.  And don't forget that last backslash!)
Share this article