How to Register a Google Places Listing
By Stephanie Nguyen | Jun 18, 2010
More Articles by Stephanie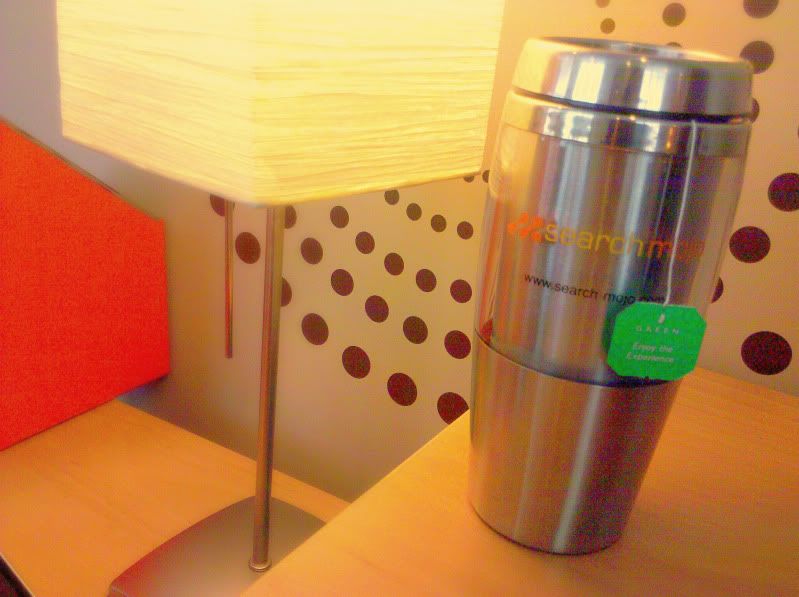 I sit at my desk with 50 million places in mind, one fresh white vacant search box, and an intense craving for delicately steaming, herbaceous Green Tea. Faced with the abundance of choice in choosing a place to satisfy this craving, chances are, I decide to turn to Google for guidance. Lucky me.
Not too long ago, Google announced that their Local Business Center became "Google Places", a tool to introduce businesses to the World Wide Web with valuable information on a uniform page with business bios, photos, hours of operation, and reviews. To business owners who haven't used Google Places, the process can be a little confusing. Is this even necessary? In such a technologically lush culture, companies should take advantage of this tool that could increase their presence and popularity in a local area. Business owners should use this tool with regard to SEO to adjust their business listing, see trends and information on searchers of the business, and attract new customers with a simple internet search. With a submitted Google Place listing, a company can obtain additional local presence in the universal search results and provide additional links to drive prospective customers- no rocket scientists needed.
Say someone is starting their own tea business and wants to add their company to Google Places. Here are 5 quick steps to customize a business listing on Google Pages:
Step 1: Before you begin
Set up a Google account. You can use your own Gmail account or register your business email address as a Google account. Tip: Try not to use your personal Gmail account. Create a user name with your business' name in it. Visit: https://www.google.com/accounts/NewAccount to make your account.
Step 2: To initially create a Google Places request
Go to http://www.Google.com/Places
Click "Add new business" or click "Upload a data file" if you have 10+ locations. If you use the data file option, be sure to follow the formatting specified by Google for the upload file.
Step 3: Inputting information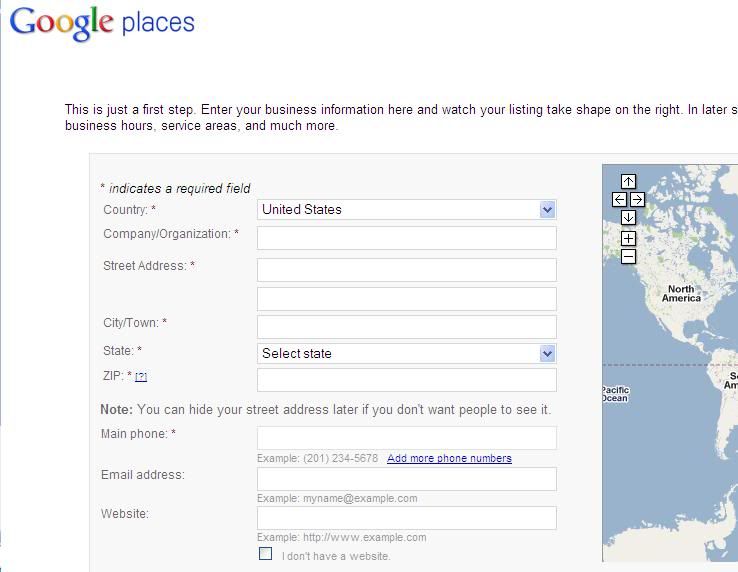 This is the general information about your company. But make sure that you put the most accurate company name, address, etc. You'll need:
Company Information (no abbreviations), Street Address, Phone Number, E-mail address
Description: Quick details on business information, purpose, etc.
Category: Start typing your category and choose best option
Complete option information and pin verification to verify you are the owner of the listing
Click "Next" below the Categories section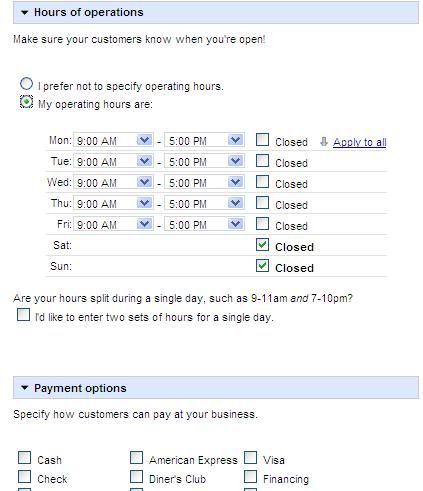 Claim Listing: Google searches for a business that matches what you have entered. If you see it on the map, click "claim listing".
Click "Add Listing" if the location on the map is completely incorrect & update your location
Click "yes/no" for Service Area (if you travel to your customers for delivery, etc)
Option: Click do not allow my business address on my Maps listing if you do not want users to see a precise location.
Other things you can add:
- Hours of operation
- Payment options
- Add photos and videos (use YouTube URL link)
- Additional details: a two column table to enter details you would like your customers to see
Verification is required to show you are the business owner.
You must enter a pin to enter your account. You can either receive your pin via phone (This is an instant process – but beware. If you use this option, you should be ready to answer the phone number you provided.) or mail (This option takes 1-3 weeks to receive the PIN via postcard.).
Step 5: New Listing!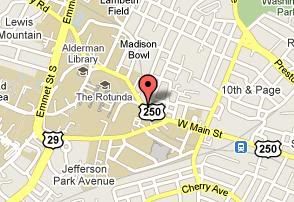 Enter your newly received PIN & your listing will appear on Google. With your new Google Places listing you can:
Customize coupons/special offers to attract new customers.
Update your listing to ensure that it is up to date
Check the Impressions option to see insights for your listing's activity, such as: how many visitors you've received from the listing, what locations people are searching from, etc.
Google Places made it easier for me (and millions of other users) to know a great deal of information about a shop before I even walk in. I've been granted the heavenly gift of being able to find everything I ever wanted to know about local businesses and more through one powerhouse search engine…but more importantly, I've found my shop and I can now satisfy my craving for a nice cup of soothing Green Tea.
Until next week!
Share this article