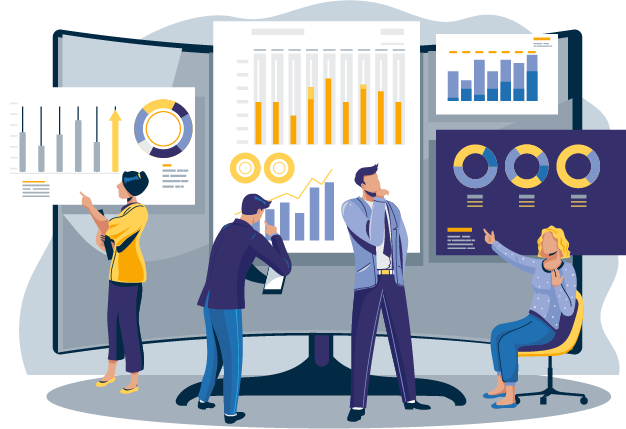 Audits of current digital marketing analytics capabilities to uncover areas of improvement, new opportunities, and untapped potential that can translate to measurable results and ROI.
As a Data-First Marketing agency, Marketing Mojo utilizes data in every decision we make for our clients, taking the guesswork out of what works and what can be improved. In order to make this happen, we do the detailed work to track everything we do – from online ads, organic search and landing pages through to the client's analytics, marketing automation and even CRM systems – to provide an integrated view of digital marketing value and ROI.
It's sad but true; because of everything that's on a digital marketer's plate today, making sure that data tracking, and especially ROI tracking, is set up correctly and then is maintained on an ongoing basis is often something that you don't have the time or possibly the resources to do. Unfortunately, if the data is incorrect or not tracked, it can lead to false positives, confirmation bias and incorrect assumptions. But most importantly, you cannot show the value and effectiveness of your marketing campaigns because your data is wrong.
Marketing Mojo works with clients from the start to get the data tracking and analysis correct by helping them determine an attribution model, develop KPIs, tag campaigns and ensuring that data is tracking from a customer's initial conversion through to a closed sale. Marketing Mojo offers three types of digital marketing analytics audits to address the specific data and tracking concerns that are affecting your company from truly measuring marketing's revenue impact and to get you started on your own Data-First Marketing journey.
Let's talk about how we can help your company achieve
better measurement and returns.