Why Marketing Mojo
What sets Marketing Mojo apart from other digital marketing agencies? Our core values coupled with our data-first marketing approach mean integrity and measureable improvements for our clients.
Our Data-First Marketing Approach
Data – collecting it, analyzing it, acting upon it – is the newest battleground for digital marketers. While the rest of the industry is still just trying to figure out how to use the latest marketing technology, the marketers who master data will be marketing leaders who can transform their teams and operations and be able to prove marketing's value to the business to achieve aligned marketing – sales – business goals.
We call this
Data-First Marketing.
Beyond Data-Driven
Data-First Marketing takes "data-driven marketing" and gives it the importance and emphasis that it always should have had. Here's the promise of data to the business: being able to glean meaningful metrics and trends from marketing data to create true competitive advantage by improving campaign effectiveness over time, increasing the quality of sales qualified leads, and proving marketing's value to the business through metrics that are directly tied to achieving sales and business goals.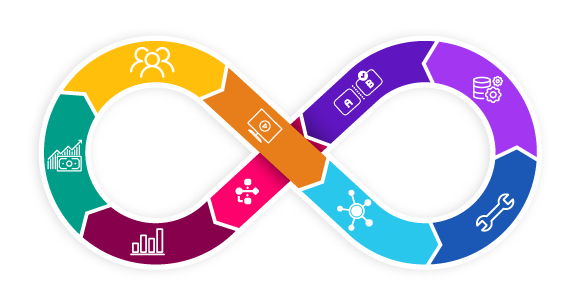 The Data-First Marketing Campaign Framework
Data-driven marketing is reactionary and tactical, often occurring after marketing campaigns are executed. Businesses hire data analysts who know little or nothing about marketing to analyze the metrics collected and try to extract meaningful insights. On the contrary, Data-First Marketing does exactly what it says–putting "data first" by ensuring that you are thinking about the what, how and why of the data to be collected and analyzed from the very beginning of setting your campaigns and their corresponding goals. It's too late to figure out what the data means after the campaign is run if you don't know what metrics you should be collecting, how you are going to do that across multiple marketing technology platforms, and just why those metrics are important to your goals.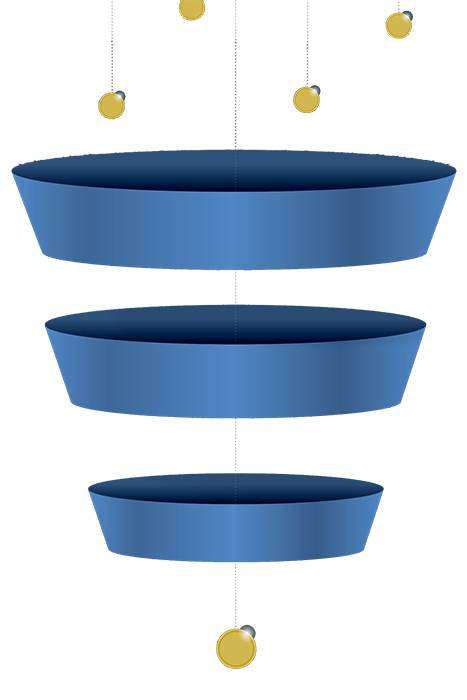 We Live the Data-First
Marketing Philosophy
At Marketing Mojo, we have always lived the Data-First Marketing philosophy when it comes to helping our clients. From the very beginning of our engagements, we meet with clients to understand their unique business goals and craft the right mix of digital marketing campaigns to help achieve them – whether the goals are driving more qualified traffic to the website, targeting the best audience for your digital ads across multiple ad platforms, increasing registrations for events, or much more.
We help our clients do the heavy lifting when it comes to data: we are experts at navigating multiple marketing technology platforms to collect the metrics to show just how effective the campaigns are, and we use a mix of standard and proprietary reporting to deliver them to our clients so we all understand where we are and what we need to do next. On top of that we perform landing page optimization and conversion rate optimization testing, letting the data guide us to maximize results. We don't just talk the talk–we walk the walk, and it shows in our results. Contact us so we can discuss how Data-First Marketing can help you beat the competition.
Let's work together.
Contact us to start the discussion.